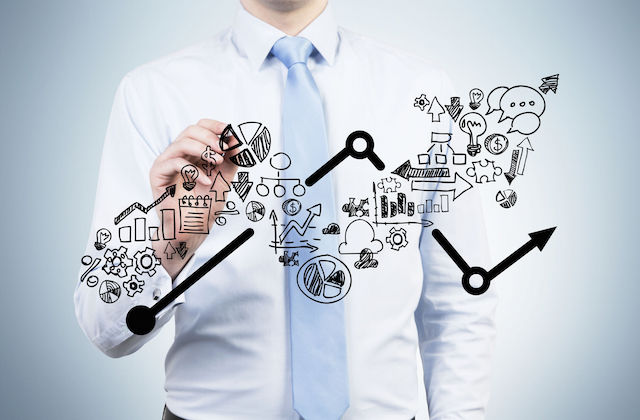 By Scott Philips
We are in a new era, giving each of us significant pause to consider the consequences. The Coronavirus has changed our lives and our businesses in ways unthinkable just a month ago. And, maybe permanently.
For businesses, there are really only three potential outcomes from a crisis… to win, stay neutral, or lose. Our estimate is that 1) 15-25% will win, 2) 5-10% will stay neutral, and 3) 65-80% will lose. These are not meant to be statements of doom and gloom, but they are realities. According to the United States Small Business Administration, over 90% of small businesses fail within two years of a major physical disaster. While Coronavirus is not a fire, flood or earthquake, it is a type of major disaster that we have not encountered before. Why does this failure rate happen so often? Business owners (like most individuals) will sit tight and wait – hoping for a miracle, positive recovery. This is human nature.
But, what are the differences between the winners and the losers? It really comes down to adaption and transformation of the business to match the realities of the environment. In essence it is taking appropriate and timely actions which are consistent with a Continuity Plan.
So, what does this Continuity Plan consist of?
1. Clearly defined outcomes
2. Effective strategies
3. Key initiatives based on solid decision making
4. Tactical action plans
5. Accountability with responsibilities assigned
6. Sound execution
During and after our current crisis, cash management is imperative and probably the most critical strategy to employ. Maintaining a positive cash flow allows for flexibility in implementing a number of other key strategies. Without a strong cash reserve, options become very limited.
Other strategies that could/should be considered during this time include:
Work from home – this requires appropriate technology solutions (aps, hardware, security)
Reduce costs – including labor, inventory, overhead, fixed costs, and other unnecessary items
Simplify – products/services, pricing, processes/procedures, delivery methods
Communicate – to all stakeholders, with positivity and specific actions you are taking
Proactive Outreach – to existing and former customers, along with prospects in your target market
Whatever you are facing now, it is difficult to face these challenges alone. TruNorth Partners is a business advisory firm focused on transforming individuals, teams and companies. We are particularly effective for leaders and firms in crisis. Our services include strategic & tactical development and execution, decision making, client development, business health and team building and continuity.
If you are needing guidance during this time of crisis give us a call at info@trunorthpartners.com or call us at 503-913-2705. To learn more, go to our website: www.trunorthpartners.com.